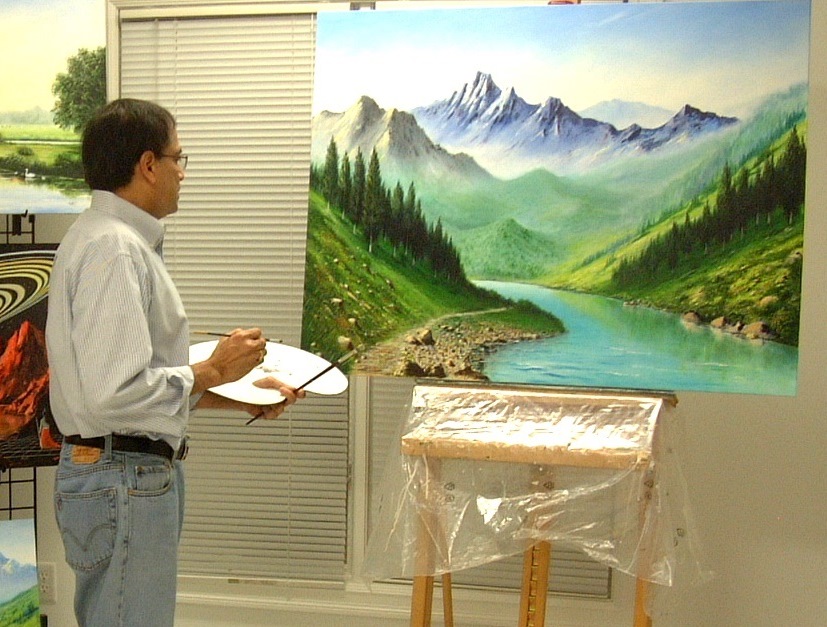 Welcome
to this Art web site.

I am an artist based in Buffalo-Niagara Falls region in northeastern USA. I also paint in a studio down south, in Tampa, Florida. I specialize in landscapes, seascapes and space-scapes, working mostly with acrylics and oils, and occasionally in watercolor medium.

The paintings can be viewed via the
Gallery
menu on the left.
I travel frequently, and during plane rides,
also do finger-scrub "paintings" on iPad. These iPad "paintings" can also be seen via the Gallery on the left.

Information about me and my various other interests can be seen on the link "
About Me
".
Information on each painting, and details for ordering originals or limited edition prints can be seen via
Order
on the left.


Frequent updates and latest information are provided on my
Facebook
page,

Instagram (@sureshnc_art)

, and my
Blog/News.


Happy browsing, and Have a nice day!